Troy Charlesworth filming interview.
Posted by Cooper on Tuesday, September 6th, 2011
Troy filmed and edited the Macca solo edit so we wanted to chat to him about the goings on behind the camera during the filming.
How long did you spend filming with Macca for the edit?
I went on a two week trip from Brisbane to Canberra and just a couple random nights with the genni, it was pretty chill making this edit. Just hanging out having fun with it and Macca would let me know if he wanted to film stuff.
What gear did you shoot with?
Sony VX 2100 Mk2 lens.
This was your last project with the VX before moving into the HD world, how are you finding the transition?
Yeah it is R.I.P VX haha, it's awesome, at first I was scared hahaha and almost wanted to stay in VX land but after seeing HD vids pop up I was liking it more and more. So then I just had to run good on the craps table and go buy it which I did and now I'm in the HD GAME!
What are you shooting with now?
Filming with a Panasonic HPX 170 and extreme death lens.
How heavy is that lens?
I'm not to sure but it's heavy enough to need its own support rails. It hurts my arm filming hahaha.
Hardest clip to film in the section?
Come on its macca, he did everything easy haha. I don't remember anything being hard to film with him.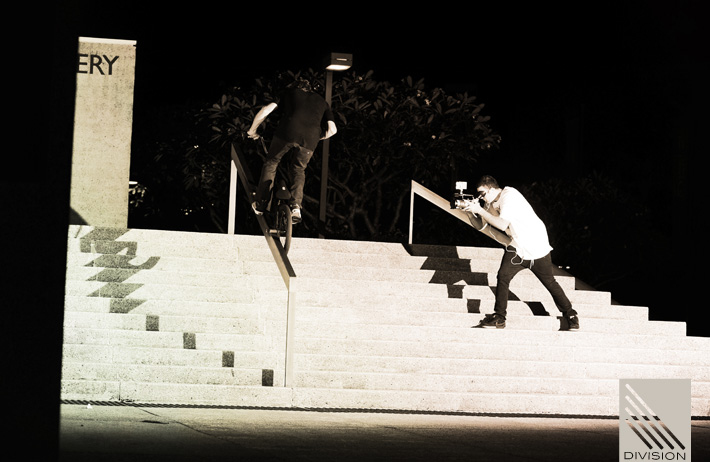 Any random stories, from being out filming?
Nothing crazy happened on them trips just awesome times sleeping in a van, liven, dancing, making facebook vids, same old liven thing I'm into haha. Hope I get to go on more trips like them.
Any clips you had to re-film because you weren't hyped on how you filmed it?
Yeah the line where he did the febs down the first rail then hanger, he did it twice for me because the first try I fucked it up skating to the next rail but other then that it all that looked sick through my lens.
If you filmed it all again is there anything you would change?
Yeah I would get double angles on that gap to wall cause that thing was epic! As footy ages you get picky and sooky about some stuff but I'm happy how it all looks I should of ramped slow mo the crooks to whip but wot eva.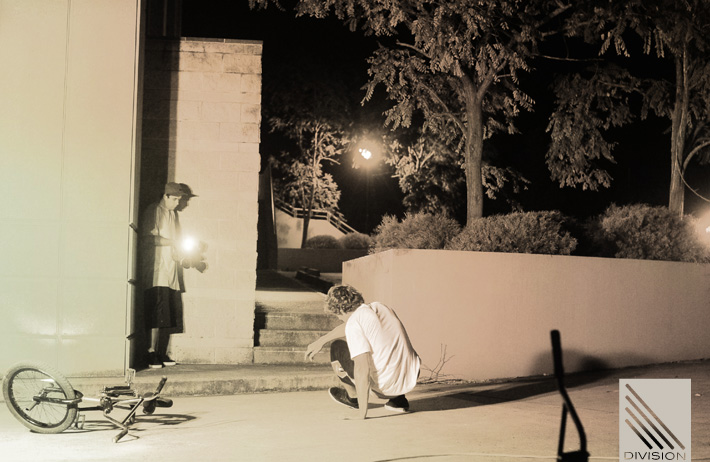 I noticed a couple of clips were filmed double angle but you only have one camera, did you have Macca do them again for double angle? Like that out 50 to hardway?
Yeah some stuff he did twice like that clip just because the fish shows that his gapping though a rail as well, were the long shows the drop. I just asked him if he said "nah" then I would just except it but Macca was down for it.